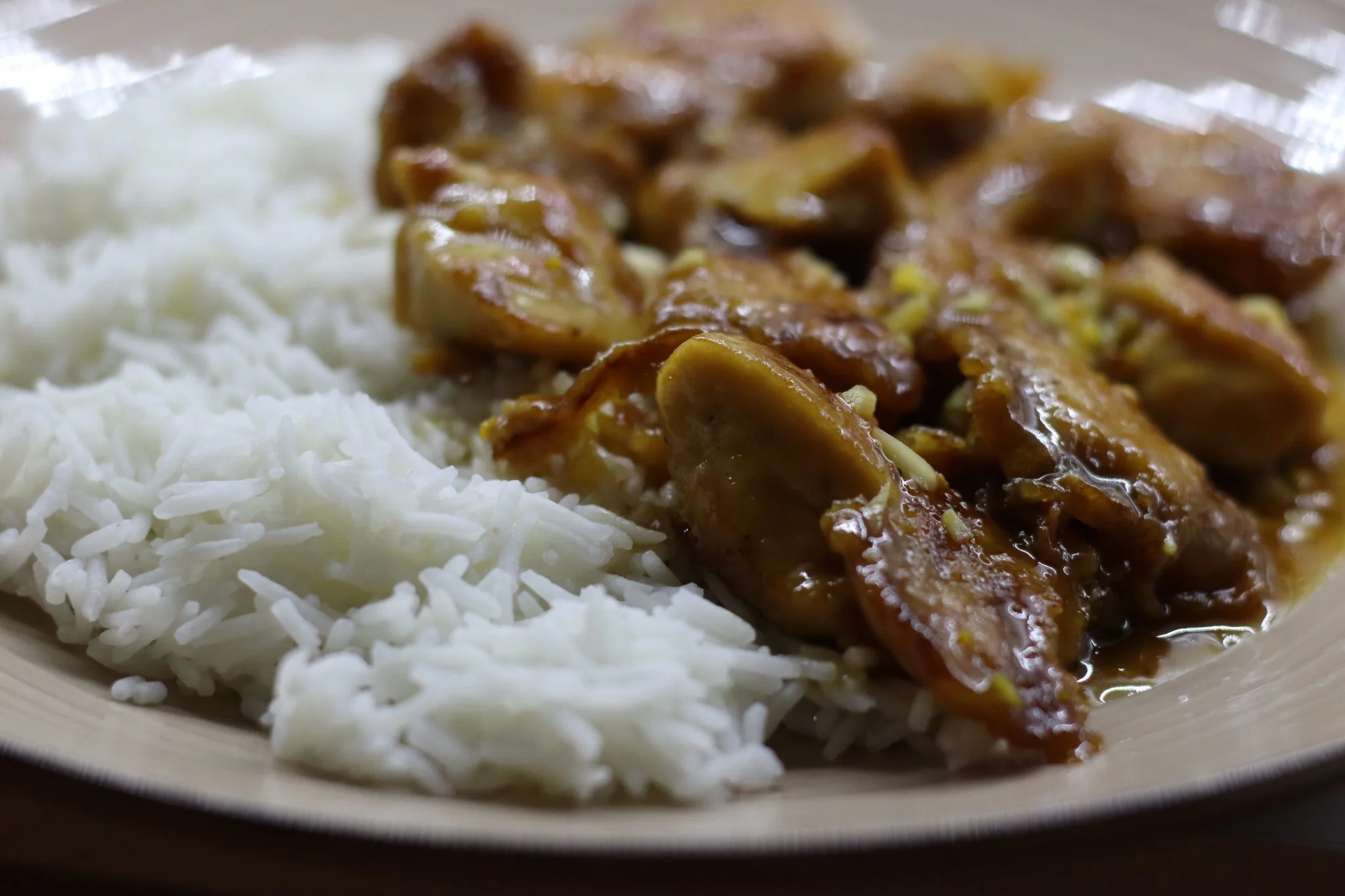 My first travel with my taste buds to Asia was through Chinese food. After getting used to all the flavours and sweetness I dived into sushi, pad thai, chicken tikka masala….
Deciding what to cook this Chinese week was difficult. I had many ideas about what to prepare and how to prepare it. I have some favorite dishes and I was not sure either to make things that I know and love or to try something new.
First Chinese recipe this week – orange chicken. I believe – this turned out perfect. Orange juice sweetness and tanginess works perfect with soy sauce and orange zest adds the last potėpius. Quick with simple ingredients dish that gained huge popularity along many countries. 
Ingredients for 3 portions:
400 g chicken breast, cut into bite sizes
½ tsp black pepper
½ tsp salt
1 egg, whisked
½  cup cornstarch
3-4 tbsp oil
Orange Chicken Sauce:
1 bigger orange juice
4 tbsp sugar
2 tbsp rice vinegar
2 tbsp soy sauce
½ tsp ginger
3 garlic cloves, finely chopped
1/2 teaspoon Red Chili Flakes
orange zest from 1 orange
1 tbsp cornstarch
1 tsp sesame oil
In a bigger bowl add chicken, salt, pepper and egg. Mix everything together.
In a large pan heat oil over high heat.
In a separate bowl add starch. Dredge chicken in the cornstarch.
Add chicken to the pan and cook for 3-5 min on each side until golden brown. Set aside.
In a separate bowl mix sauce ingredients. Pour it to the pan where the chicken was cooked.
Bring sauce to boil. Reduce the heat, add chicken pieces, stir everything together and cook for a few minutes. Turn off the heat and serve over rice with some salad.