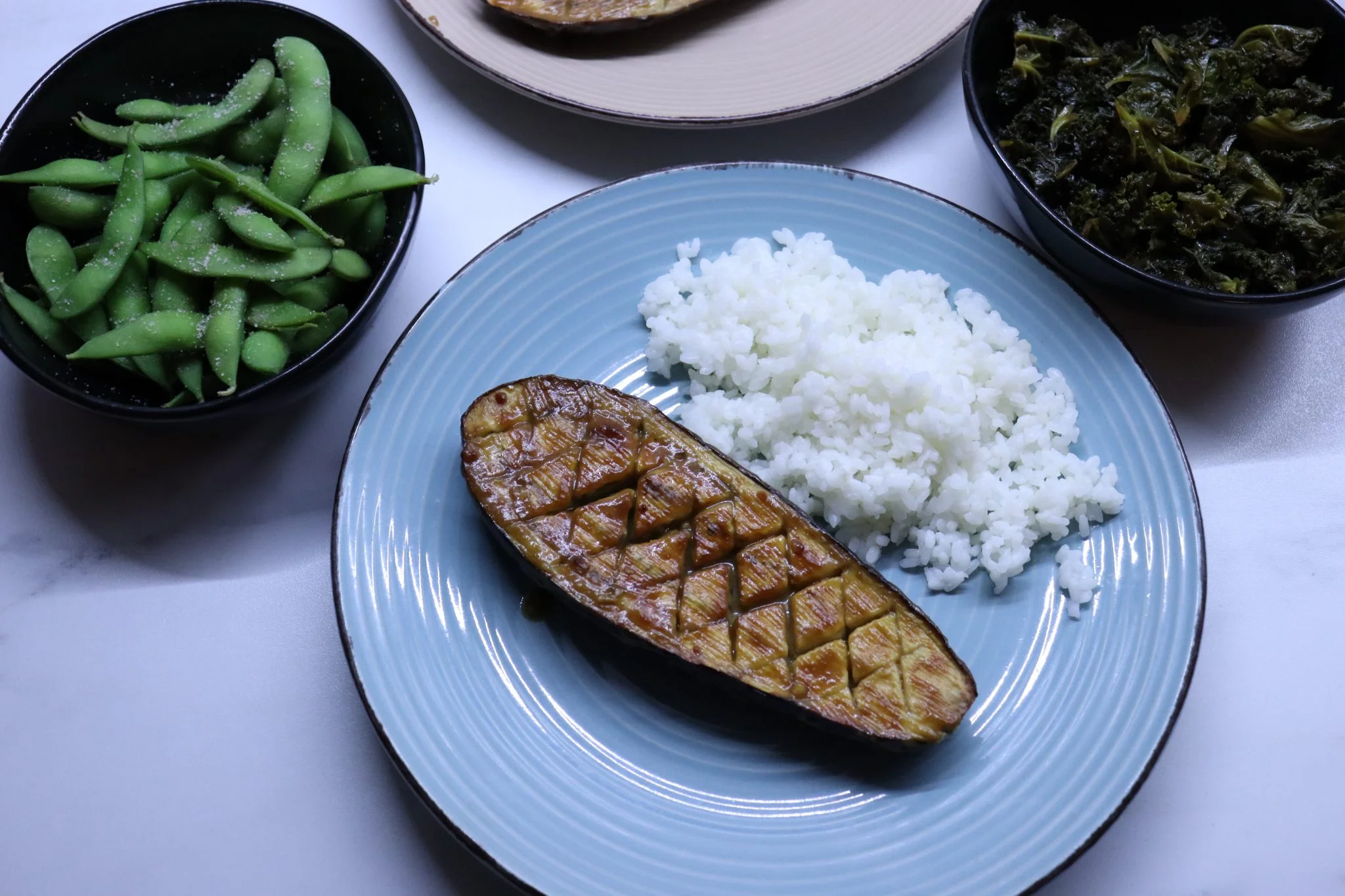 Miso glazed eggplant (Nasu Dengaku)
Miso glazed eggplant or Nasu Dengaku is a popular dish in Japan, especially in the middle of the summer (it's a peak season for eggplants). This dish is usually made with well known American eggplant, because it has a lot of "meat" that works wonderfully with intense sauce. 
I fell in love with this dish from the first bite. It has intense umami flavour with sweetness – exactly what I like. And the best part – it's super easy to make :).
For 2-3 portions you will need:
Sauce:
2 tbsp miso paste
2 tbsp sake
2 tbsp water
1 tbsp sugar
2 tsp soy sauce
1 tsp toasted sesame oil
Heat oven to 200 C. Wash eggplants, cut it in half lengthwise then cut the inside flesh of each half in a criss-cross pattern. Sprinkle some salt and let it rest for 15 min.
In a small saucepan over medium heat mix all the ingredients for the sauce. Stirring constantly, bring it to boil then turn off the heat.
Pat dry eggplants with paper towels, place it on a baking sheet, brush with miso sauce and cook in the oven for 25-30min. Before serving brush again with leftover sauce and serve with steamed rice.