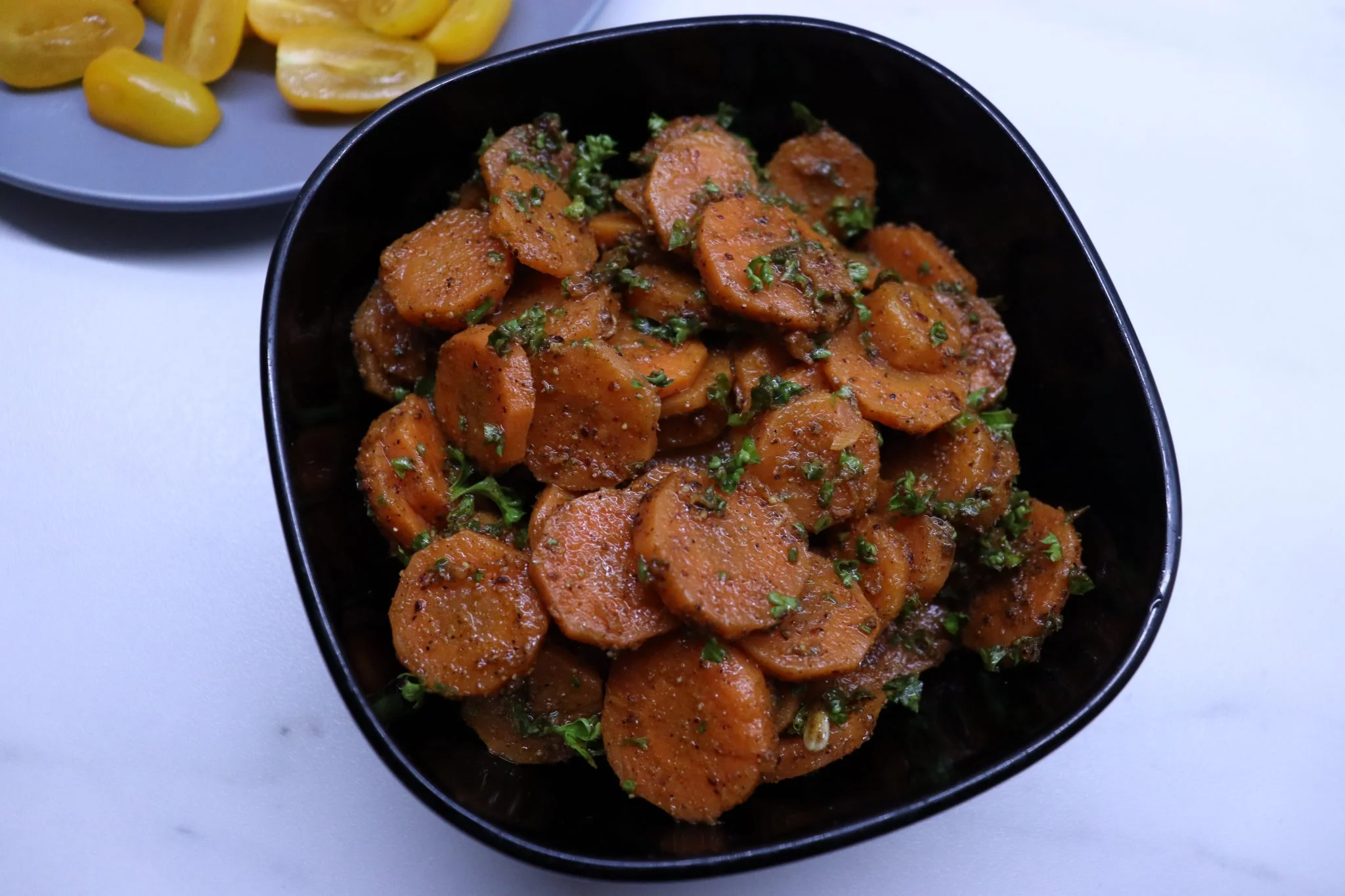 Simple and quick salad that works great as a side dish with any food. Recipe is for ~ 4 portions (if you are eating salad as a side dish).
Ingredients:
4 large carrots, peeled
⅔ tbsp salt
half lemon juice
2 tbsp extra virgin olive oil
2 tsp sweet paprika
2 tsp cumin
1 tsp sumac
7-10 g fresh parsley, chopped
Slice the carrots into rounds, try to cut them into equal pieces.
Add carrots and salt to a pot, pour water so it covers ~2-3cm above the carrots. Bring to boil and simmer on low heat for 15-20 min.
Drain cooked carrots and transfer to a large bowl. Add lemon juice, oil, spice and mix well. Add parsley, mix again and place in a fridge until ready to serve.