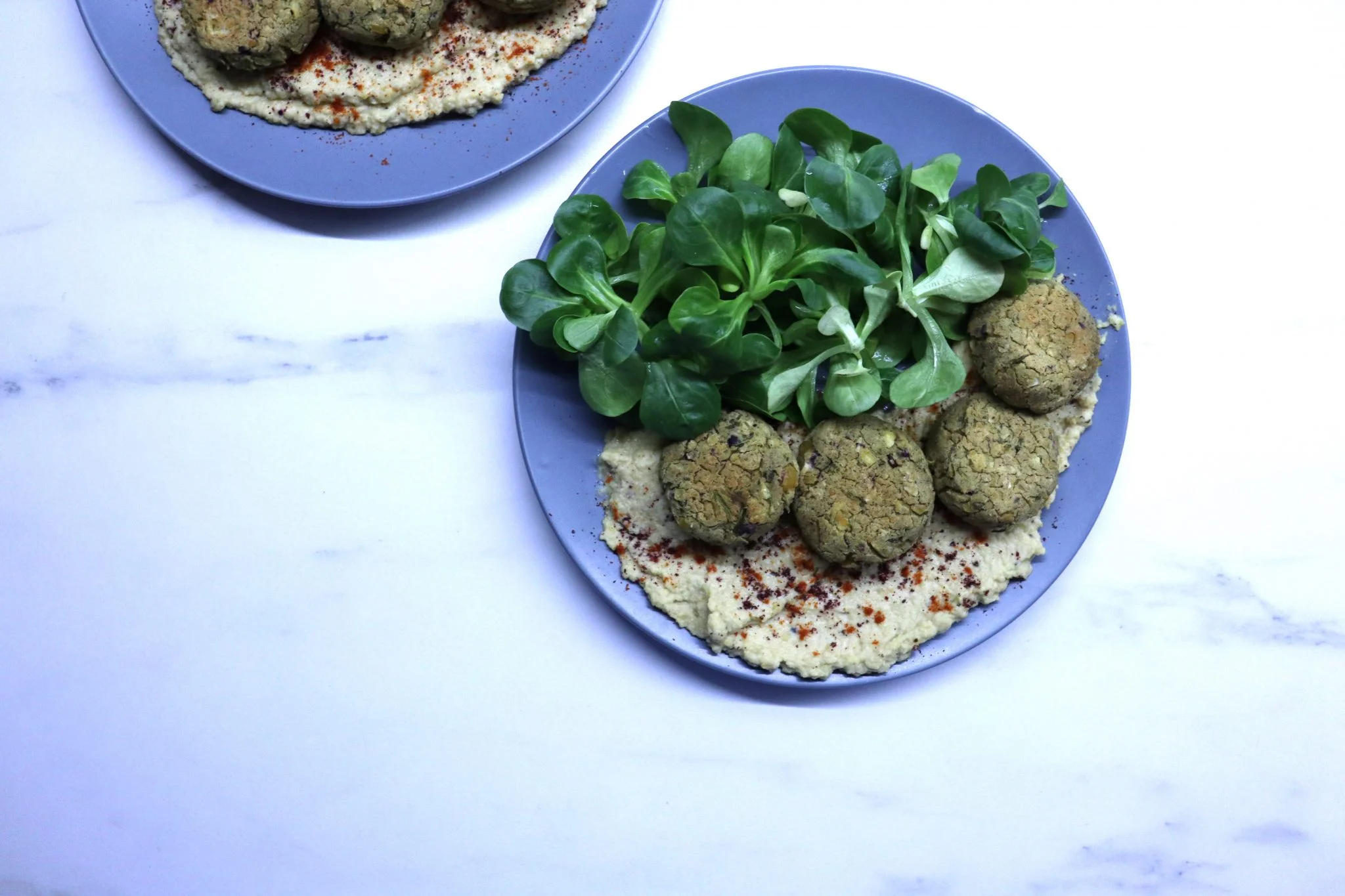 Falafel is another great food that you can serve however you like: in pita bread, tortilla, in bowls with some couscous and salad, with fries and tahini sauce, etc. Just free your imagination and I am sure you will get a great dish :).
My first experience with falafels was not great, after tasting them in one place I was sure – it was the first and the last time I ever ate it. However thanks to my curiosity I gave another try and then my life changed forever (haha).
Falafels are deep fried fritters made  of chickpeas or fava beans, however I usually bake them in the oven. This way it's healthier and better for my stomach :). I love to serve it with some hummus/tahini sauce, fries and salad! 
Ingredients for 3-4 portions:
1 cup dried chickpeas, soaked for 12-24 hours (change the water after 12 hours)
1 medium onion, roughly chopped
1 cup parsley, roughly chopped
4 garlic cloves
1 tsp cumin
1 tsp sumac (optional)
1 tsp salt
½ tsp black pepper
2 tbsp chickpea flour (flour amount depends on your mass)
½ tsp baking powder
oil for brushing
Heat the oven to 200 °C.
Drain soaked chickpeas.
In a food processor add all the ingredients except flour, baking powder and oil. Pulse until you will get texture similar to coarse sand.
Depending on the texture add chickpea flour. Usually I'm using 2 tbsp, but if mass is dry you don't need to use any. Add baking powder and mix it.
Form flat patties and place it on a baking sheet with parchment paper. Brush it with some oil and cook it in the oven for 30-35 min. Flip halfway through and brush the other side with some oil.