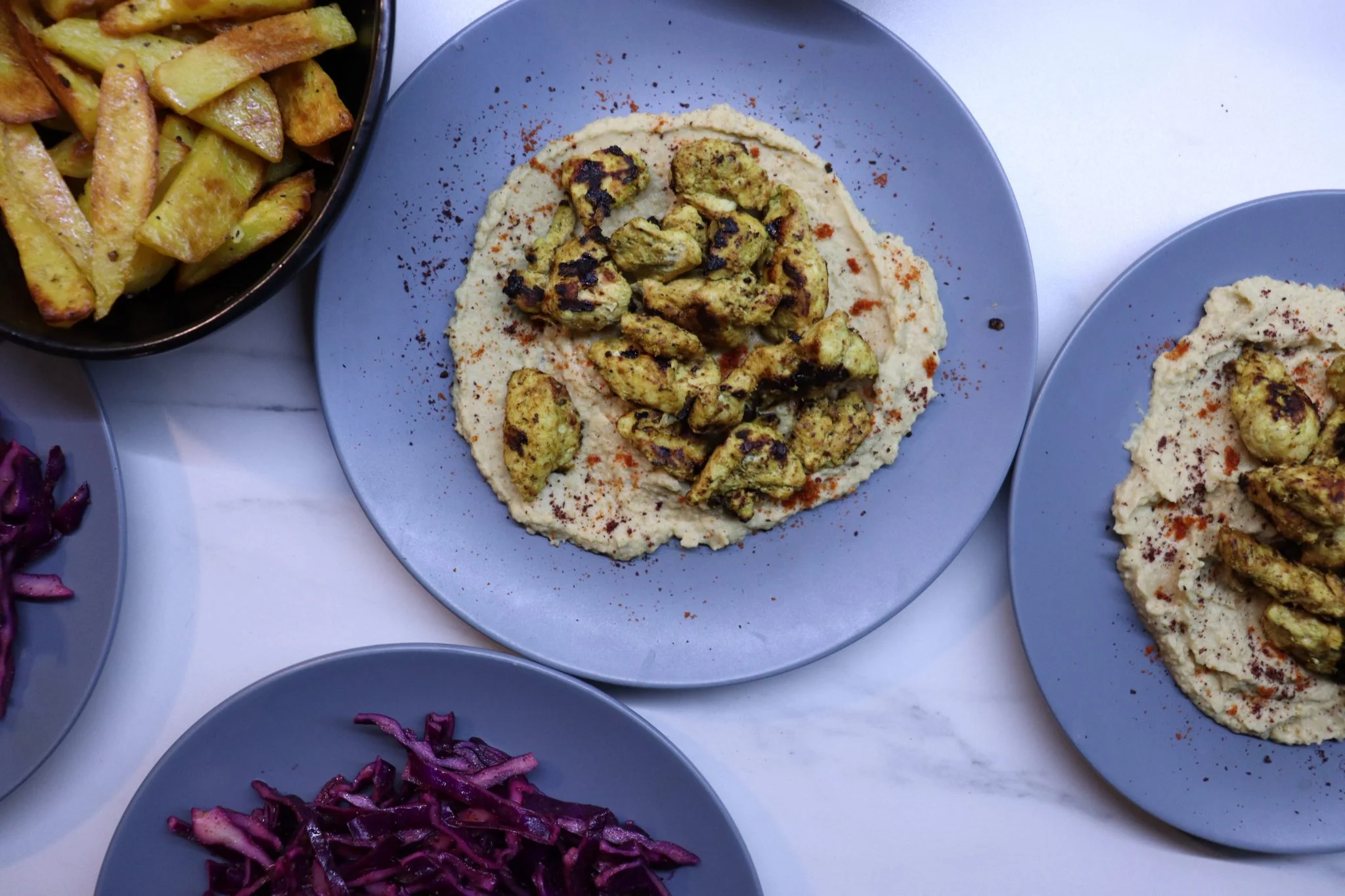 Today I decided to prepare some Israeli food and the first thing that came to my mind was lovely Shawarma. 
Shawarma is one of the most popular dish in the world. In Israel shawarma is usually made with dark meat and is commonly served with tahini sauce. 
Shawarma is something out of this world. I love all kinds of shawarma: pork, chicken, soy or fake meat. I love it with pita bread, fries, in tortillas, with some hummus and veggies. It's just so so so good. 
When I was living in the Netherlands I would buy Shawarma spice-mix, but here (in Lithuania) I couldn't find it so… I prepared it myself 🙂 and it turned out great.
This time I made chicken shawarma, but you can definitely make it with fake meat or soy, or any kind of meat you like, spices are the key to preparing this food. 
Ingredients for 3-4 portions:
500 g chicken breast or thighs
2 tbsp. greek yoghurt
2 tbsp extra virgin olive oil
2-3 tbsp shawarma spices
salt, to taste
Shawarma spice-mix, if you want to make it:
1 tbsp cilantro powder
1 tbsp cumin powder
1 tbsp paprika powder
1 tsp turmeric powder
½ tsp allspice
½ tsp black pepper
½ tsp cayenne pepper
½ tsp cinnamon powder
½ tsp cloves ground
½ tsp nutmeg
½ tsp ginger powder
For serving:
¼ tsp sumac (optional)
hummus
fries 
red cabbage (I made red cabbage salad with cumin, pepper and lemon juice)
Slice chicken to bite-size pieces, add spices, salt, yoghurt and oil, mix everything. Cover with plastic wrap and let it marinade in the fridge for at least 1hour, preferably overnight.
Heat grill/non-stick pan over medium heat and add chicken pieces. Cook until it's cooked and golden brown.
Serve on top of hummus (sprinkle some sumac on it). Serve by the side salads and fries. 
*I usually use 2-3 tbsp mix for 500g meat