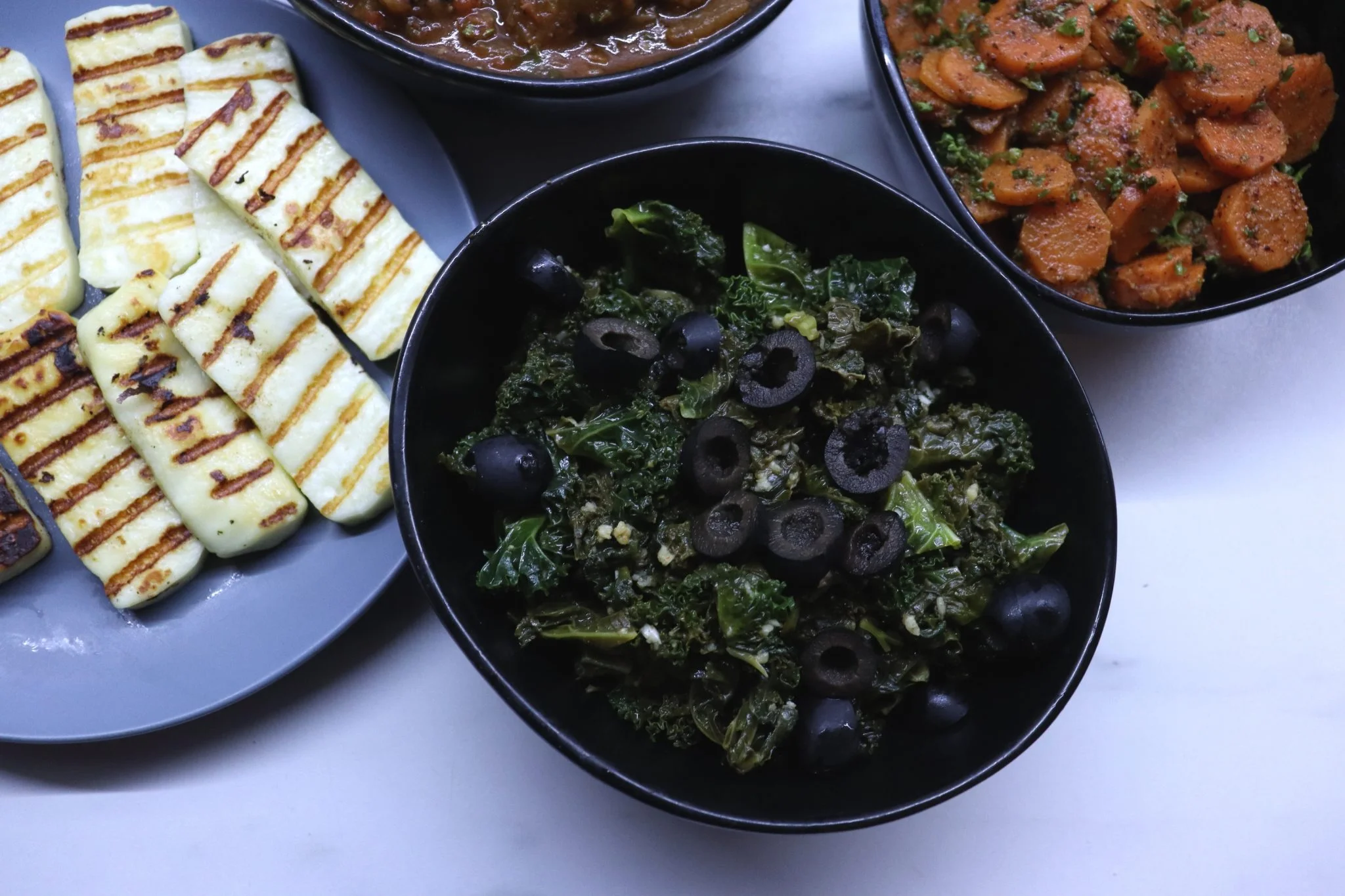 Bakoula (Morrocan spinach and kale salad)
Bakoula is Moroccan salad made with mallow. Before making this salad I never heard of this plant before :). Bakoula is usually served as a side dish next to grilled foods, stew or tagines. I found many bakoula recipes with spinach and kale and decided to try to do my version of it.
It's healthy, easy to make and delicious! It was my first time trying to eat kale and I'm sure – it's not the last. 
Ingredients for 2 portions as a side dish:
2 tbsp extra virgin olive oil
150 g kale leaves, finely chopped (stalks discarded)
120-150 g spinach, finely chopped
3 tbsp parsley, finely chopped
3 tbsp lemon juice
4 cloves garlic, finely chopped
1 1/2 tsp paprika
½ tsp cumin
1 tsp salt, or more to taste
1 handful of olives, pitted and sliced
In a deep skillet, heat the olive oil over medium heat.
Add the kale and spinach. Let it cook for a few minutes.
Add all the rest of teh ingredients (except olives). Mix it well and let it cook with a lid on for ~10 min (stir occasionally).
Uncover and cook for another few minutes to let all liquid evaporate. Serve warm or cold, sprinkle olive on top of bakoula.